Early Spring
Colourful, Bright, Optimistic 
Journey Intensity - 🔸🔸🔸
The approaching equinox marks the first day of spring, but signs of the shifting season are already in bloom. Melodies from cheerful chickadees decorate the morning air, while the last fingers of snow slink away into the dwindling shadows. All at once a certain saturation returns: pops of pink and splashes of yellow, the dazzling sky outrageously indigo, and emerald shoots echoing the sun's returning strength.

Chase away lingering winter blues with Rendezvous' Early Spring Scent Journey. Capturing the cautious warmth of a morning in May, these versatile fragrances are uplifting yet substantial, refreshing yet full-bodied. Revive your senses with sweet greens, fresh spices, rich aquatics and lightly floral facets.
Regular price
Sale price
$49.00 USD
Unit price
per
Share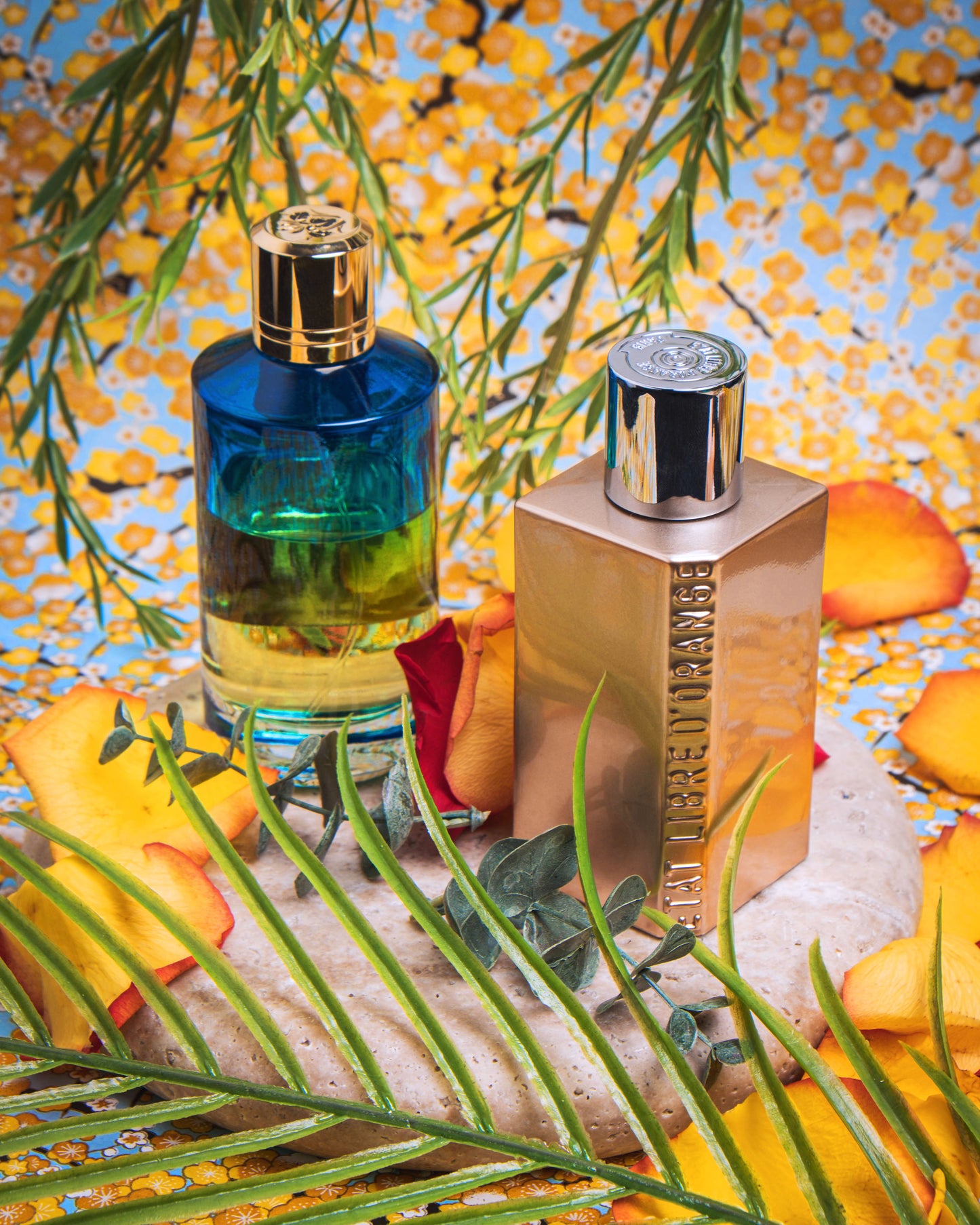 Cohesive Storytelling Through Scent!
I ordered the early spring scent journey because the journey description absolutely captivated me! So evocative in its imagery, I simply had to know how these early spring quintessential moments are translated through scent.
This journey blew me away. Each scent was so unique and impressive, yet still distinctly on theme. Every scent in this journey contributed to the rich story of "early spring". No one scent oversteps the other - they all showcase a different facet of the theme, a truly impressive feat. I even have been wearing these scents through the summer, to lots of compliments!
It was exciting to be exposed to luxury perfumes I otherwise wouldn't have known about, and to try out different scents that I otherwise wouldn't have had the courage to get for myself.
Thank you Rendezvous Scents, I can't wait to try out other journeys next!
Loved the Early Spring scent journey
I picked the "Early Spring" scent journey and loved every scent I received . I wasn't quite sure what to expect when I first placed the order but I have to say I was pleasantly surprised when every scent reminded me of a vivid early spring memory that I wanted to hold on to. Having a chance to test out multiple scents I normally wouldn't get my hands on is so special and got me out of my comfort zone when it comes to picking scents.
Will definitely be trying other scent journeys soon!